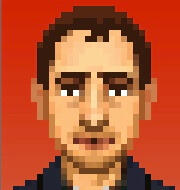 Nabeel Hyatt
investor. founder. engineer. designer. geek.
"Toys are not really as innocent as they look. Toys and games are preludes to serious ideas." - Charles Eames
I invest in early stage startups as a partner at Spark Capital. I've spent my time with products that create new markets, which has led to serving on the boards of Cruise, Discord, Sonder, and Postmates.
Previously I was a founder at three startups early in consumer hardware (ubiquitous computing), social gaming (music mmo), and online media (blogging network). One IPO, one sizeable acquisition, one shutdown, all worth the chances that were taken. I started life as an engineer, then studied art & design, and have spent most of my professional life in startups. Specialization is for insects.
The quote above from Charles Eames is a personal reminder I've had around since design school. A mantra I use to remember great ideas don't always come from likely sources, and we should try to nudge the world in the direction of creative risk & playful spirit if we want to continue to innovate to something better.
---
---
I don't attend many conferences, or write lengthy think pieces. I like working with a small group of people closely, solving hard problems, and letting the score take care of itself. But I'm also not trying to hide, so here is some of the digital exhaust I've left over the years.