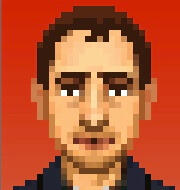 Nabeel Hyatt
"Toys are not really as innocent as they look. Toys and games are preludes to serious ideas." - Charles Eames
---
I have been fortunate enough to spend my entire career in startups, from an engineer and designer to a Founder and CEO. I'm now a General Partner at Spark Capital, an early stage venture firm that does things a little differently, and has invested in some great companies.

I believe small groups of dedicated people can change the world. I also believe that sometimes the best ideas come out of silly experiments. Combine the two, and I'm trying to nudge the world a little bit in the direction of creative ambition without losing our playfulness along the way.
---
🖋 Writing

2021 - Hybrid Offices
2021 - OKRs
2020 - Layoffs
2020 - San Francisco & Civic Engagement
2017 - What happens when self-driving happens
2015 - Insiders vs Outsiders
2014 - Pitching your current investors
2013 - Moneyball VC Won't Work
2013 - Startups are not a game of chess
🔈 Talking

2021 - Online Communities, Hardware, and Investing Frameworks
OnDeck Angels
2020 - Marketplaces with Sarah Tavel & Nabeel Hyatt
Venture Stories
2019 - The next billion dollar companies in frontier technology
LDV Vision Summit
2019 - 20Min VC: Investing Ahead of the Curve
20Minute VC
2016 - Interview on product-focused investing
Business Insider
🐶 Investments

2021 - Descript - The power of AI in Creativity
2020 - AllStripes - A Community for Cures
2019 - Instawork
2017 - Zum
2017 - Capella - A World of Information & SAR Deep Dive
2016 - Sonder - Re-inventing the hotel
2016 - Discord - How Discord Evolves
2016 - Proletariat
2015 - Cruise - The hard things, the hard way
2015 - Postmates - Unlocking the city & Thank you Postmates
2015 - North (Thalmic Labs) - It Takes Time

Startups where we led a round and I serve on the board are listed, all were early stage investments. Companies in bold valued more than $1b. I try to write something at the time of investment to capture my thoughts, and if so it is linked above.
🔗 Other places on the web